IMPACTS OF A LACK OF MAINTENANCE
To avoid living a situation where your production is compromised or heating system is failing while it's freezing cold, maintain your natural gas equipment. What sometimes starts with a simple defective part or a small breakage is very likely to turn into a broken equipment, causing a productivity loss, a lack of home hot water, a heating interruption or even a more important breakage.
ADVANTAGES OF A GOOD MAINTENANCE
We will keep repeating it: maintenance saves a lot of trouble. A regular maintenance, not done during important heating periods, prevents premature wear of your equipment and, at the same time, maintains an optimal energy and production efficiency. Combined, these benefits ensure a safe operation and–let's not forget–an important long-term cost saving. Repairing systems surely costs much more than a simple preventive maintenance. Avoid unplanned emergencies and downtimes and enjoy a smooth and efficient operation.
GENERAL COMPONENTS CLEANING BURNERS AND BLOWERS
The burner, which is the main combustion component, is essential to a heating and propane or natural gas home hot water production systems. As for the blower, it blows hot air into the duct.
HEAT EXCHANGERS
Before being blown into the duct, the heat generated by the combustion is recovered by the heat exchanger and fills the ambient air or your process. Therefore, it is important to closely check the sealing and the cleanliness.
SAFETY DEVICES
Safety devices are necessary. They have to be inspected, cleaned and set regularly to work properly and constantly.
IGNITION SYSTEMS
A failing ignition system affects the whole heating system operation. That is why we make sure that the natural gas flame is present and that everything works properly, according to the standards.
OTHER PARTS
A natural gas heating system has a lot of parts, like the pump, the chimney, ducts… Each component plays an important part and has to be maintained to stay operational and safe for everyone.
REGULAR MAINTENANCE JOBS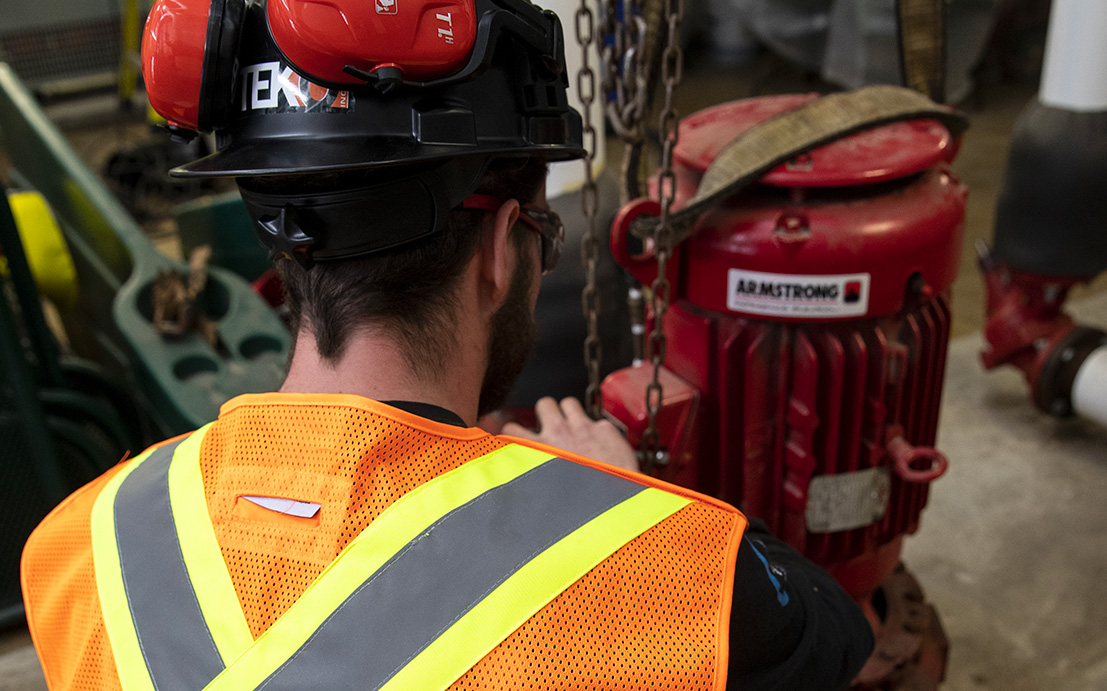 PERIODIC AND PREVENTIVE INSPECTIONS

We inspect and check systems periodically, about once a year. During these inspections, we check the operation of each of your system component: the burner, the control devices, the water supply system, the condensing and neutralization system, chimneys and vent connectors…

We also put your system on ensuring that there is no natural gas or propane leak, analyze the combustion and check all safety devices and the boiler maintenance. You are then sure to enjoy an efficient system that is safe for people in the heated building.

MAINTENANCE CONTRACT

We offer annual, biannual and periodic maintenance contracts tailored to your needs and specifications. We have all sort of maintenance options: all inclusive, platinum maintenance or time and materials. We can set up an automatic reminder to schedule a meeting based on your availabilities.
OUR TEAM HANDLES OF ALL THE CARE SERVICES WITHOUT ANY EXCEPTIONS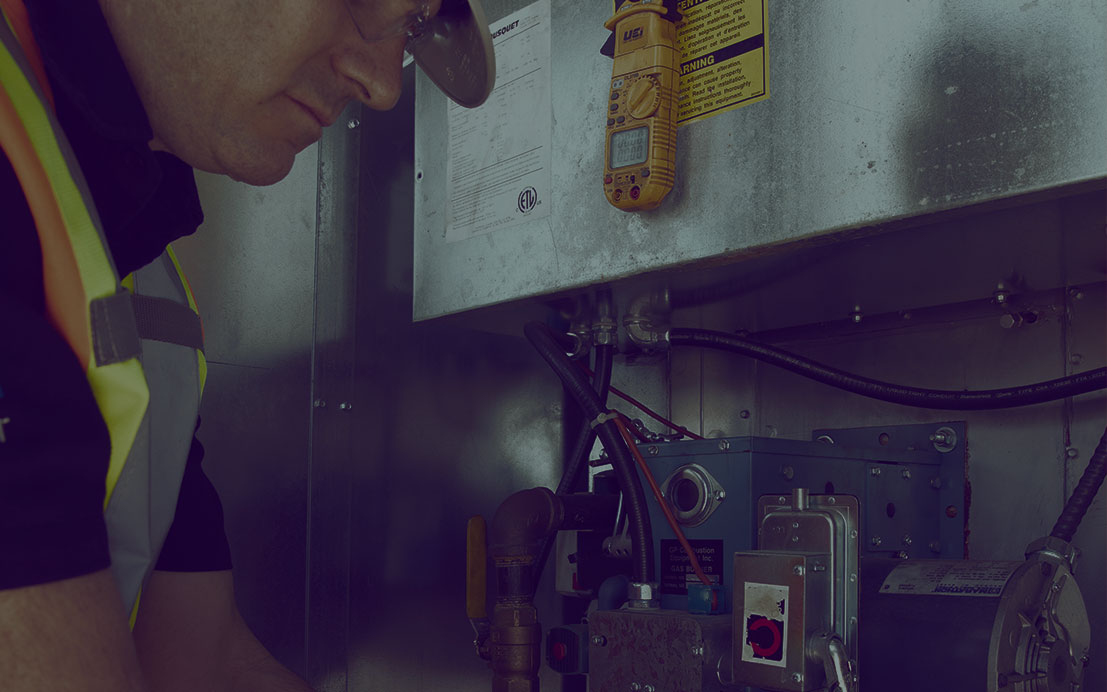 Schedule preventive maintenance and avoid emergencies during busy periods.
PREVENT EMERGENCIES
What could be worse than noticing that your heating system and home hot water production is failing on a cold winter morning? To avoid this, serious consequences and any damages, you must schedule a preventive maintenance.
Enjoy complete peace of mind and schedule an annual maintenance! We are proactive and contact you every year during busy seasons, like spring and summer. This complete maintenance makes sure your propane or natural gas system keeps working when you need it most
CONTACT ONE OF OUR EXPERTS
24/7 EMERGENCY SERVICE
514-609-8356