RIGOROUS PROCESS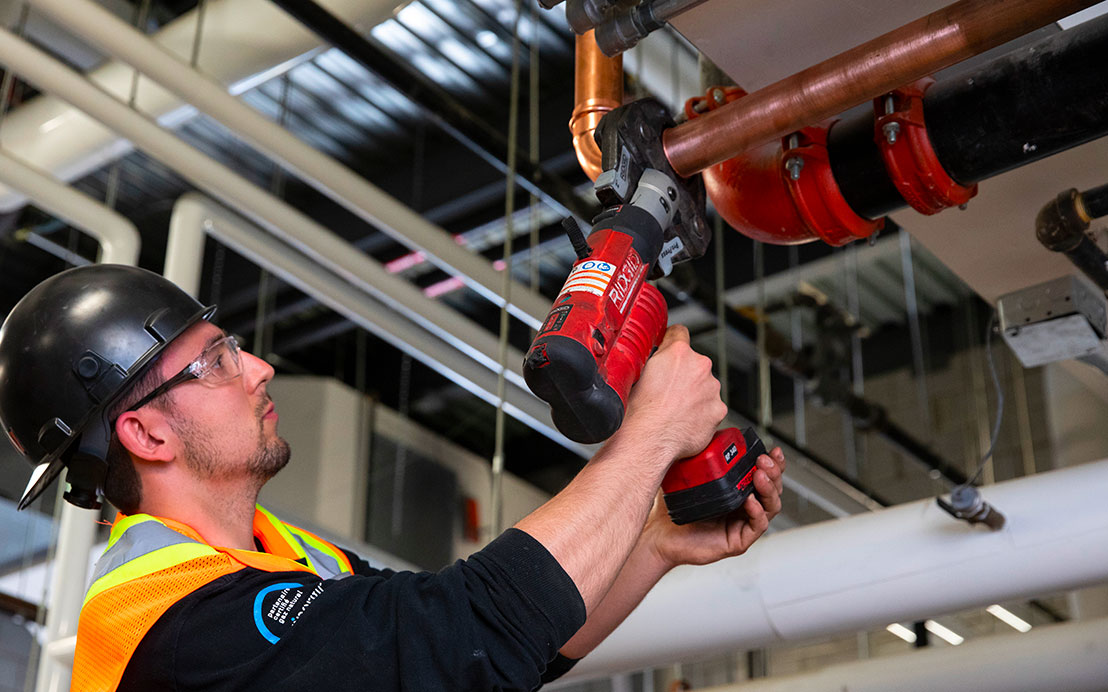 STEP 01–READILY AVAILABLE

Calling about your natural gas or propane equipment or installation? We will answer your call 24-7.

We take time to assess your situation and basic needs in order to grasp the essentials. Where necessary, we will answer all main questions and suggest an appointment to assess your needs and stakes concretely and specifically. Our team of highly qualified professionals will help you start on the right track and ensure a quick and efficient installation.

STEP 02–ASSESSMENT OF NEEDS

Our representative and technical advisor meets with you to assess your needs in detail and analyze your current installations. When possible, you may provide us with a plan of your installations before we meet in order to make things easier.

This meeting includes measurements, building analysis (design, use, purposes, insulation…), evaluation of installations to see if they meet R.B.Q. standards, and much more. Based on all data we have collected, we will suggest a safe, optimized high-performance solution perfectly tailored to your needs. From the very start of the project, we keep your performance and productivity goal in mind.

STEP 03–TAILORED QUOTE

Based on our detailed assessment and according to your budget, we provide you with a tailored quote including all possible solutions for your installation optimization.

All our recommendations are based on the type of equipment required, its power, reliability, the range and level of performance, the level of quality and the suggested price. Our quotes are made to meet all your needs as we aim to offer you the best solution of the highest possible quality according to your needs and budget.

STEP 04–EQUIPMENT INSTALLATION

Once we have received the confirmation of the quote, our high qualified team arranges a meeting at your offices and starts planning the installation. Our heating gas pipe fitters and installers are certified and highly skilled in the art of installing all types of propane and natural gas equipment. The work is always performed as per the Building Code and the many standards associated with this type of equipment.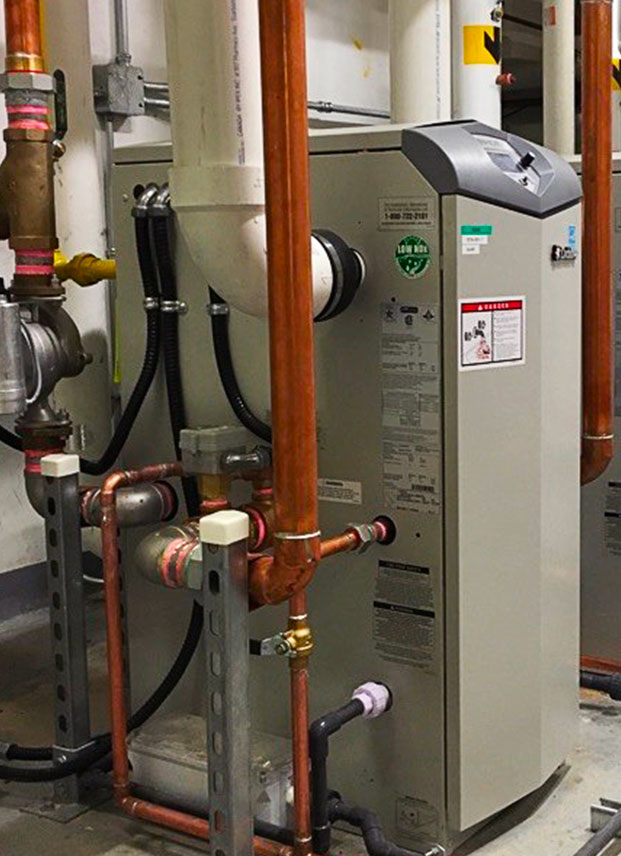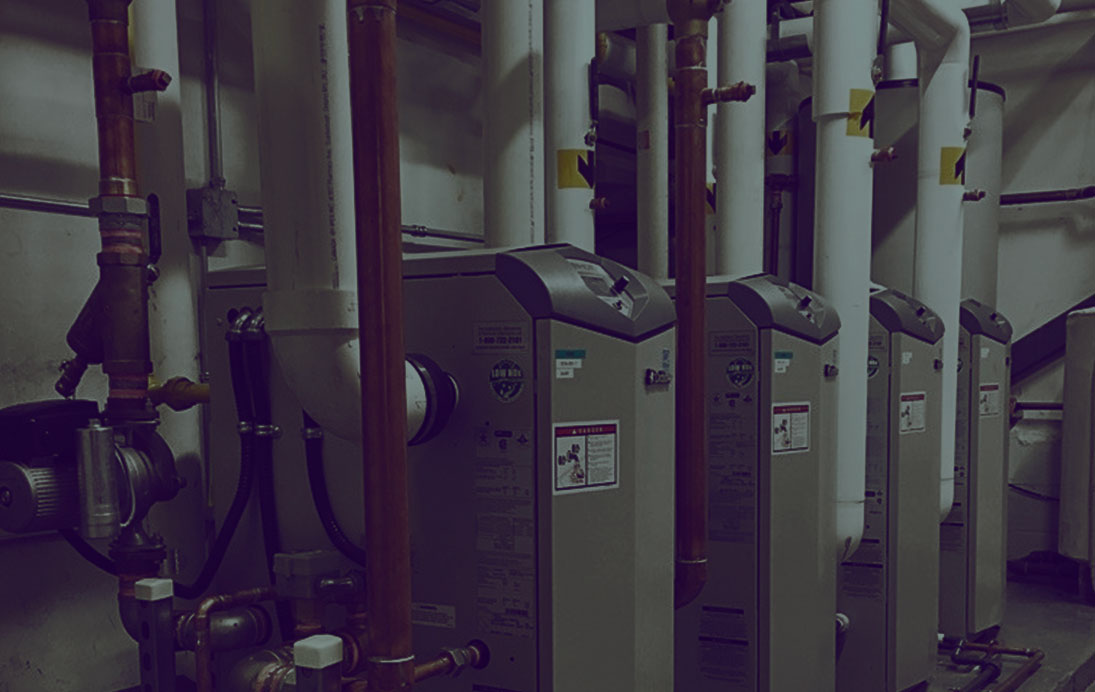 Put your trust in our qualified team of installers for your home heating water and heating systems.
HOME HEATING AND HOT WATER
Thanks to our team's superior skills, we provide the best solutions, whether it's a radiant, hot water or steam heating system, for your building comfort optimization. We also offer combined heating systems meeting both your building heating and home hot water needs.
Our installers use the best industry techniques to integrate a heating solution combining performance and low costs thanks to perfectly tailored equipment: boilers, water heaters, radiant floor, heat exchangers…
CHOOSE SUSTAINABILITY
HEAVY AND SUSTAINABLE EQUIPMENT INSTALLATION
Our installers use solutions and high equipment ensuring an optimal production. They use machines and efficient handling systems to move and install high propane and natural gas equipment.
APPROVED EQUIPMENT
RENOWNED MANUFACTURERS
Our experienced team of installers are highly qualified for all brands of natural gas equipment installation. Thanks to our deep knowledge of the components and technical specifications of the certified equipment of the best North American brands, we can provide you with recommendations that fit your every need, as per your criteria and constraints and while ensuring a quick and easy installation.
Boilers, burners, furnaces, water heaters, unit heaters, radiants, floors, radiant floors… we prefer the most and best reliable and quality brands: Lochinvar, Sterling, Bousquet, Schwank, and much more.
CERTIFIED EQUIPMENT
FOREIGN MANUFACTURERS
If you want European equipment, we must ensure it will receive the same certifications as local manufacturers equipment. The approval of all the equipment, including those from abroad or those that were modified, plays a significant role in its installation and use.
To do so, we develop new flow and wiring diagrams, submit an application for research and make the necessary changes according to the standards in place. We take care of everything so that you can benefit from a tailored and reliable equipment meeting Canadian standards.
SWITCHING OVER TO NATURAL GAS: A RESPONSIBLE AND TRULLY WEALTHY CHOICE
GET INFORMATION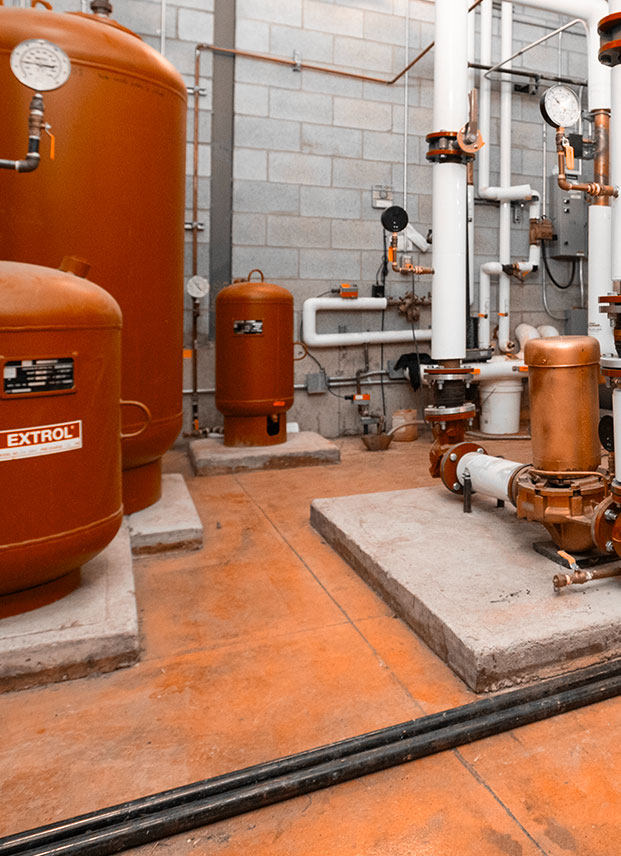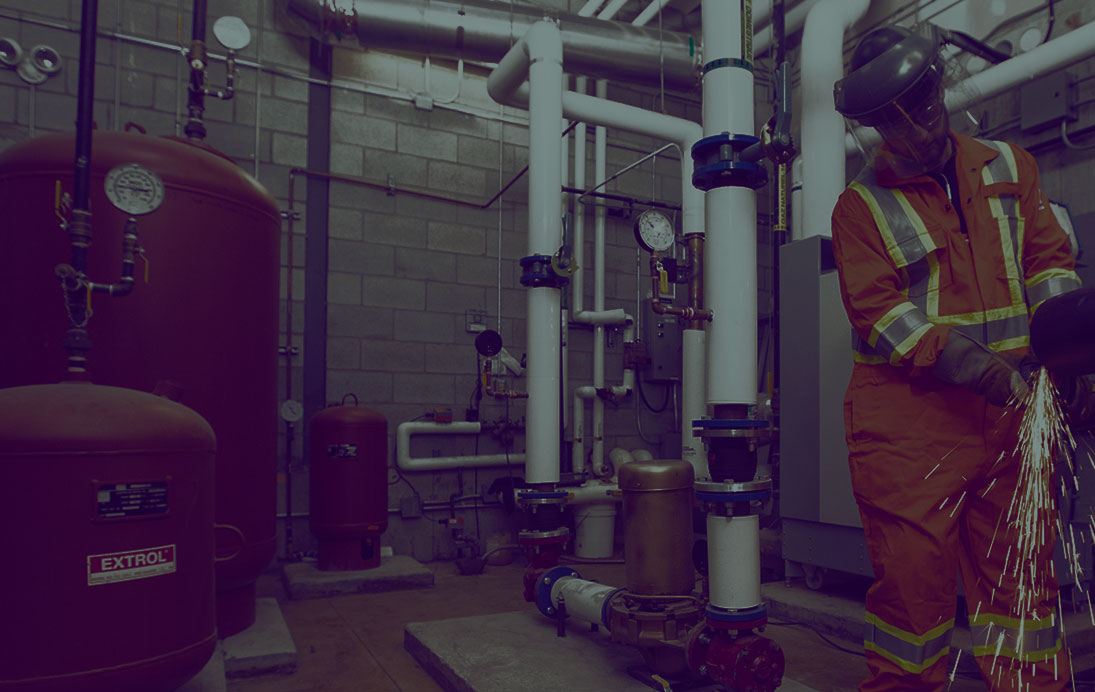 Our piping fitters and installers experts specialize in production equipment and industrial piping network installation.
MECHANICAL PIPING
Heating and compressed air, steam, natural gas, propane, biogas, or glycol home hot water production systems, etc. in industrial, institutional, commercial and sometimes residential areas usually call for multiple complex piping networks. Our pipe fitters and installers specialize in propane and gas piping installation, connection, maintenance and removal.
Our mechanical piping experts know exactly where and how to install the piping and fitters for highly efficient system installations, especially for industrial processes.
CONTACT US
DESIGN AND CUSTOMIZED SYSTEM INTEGRATION
INQUIRY
We need all the useful information you can provide to customize system design, i.e. the industry you operate in, how you will use your new natural gas system, what will be heated or produced and, if needed, the drying time required.
DESIGN OR MODIFICATION
Always aiming to offer the best tailored equipment ever in mind, we use the information you gave us to design or change home hot water and heating systems and optimize our energy efficiency or your commercial and industrial production.
INSTALLATION
Not only do we design plans and modify your business tailored equipment, but we also deliver your new system. Our heating installation experts will make sure to install the system's components as quickly and efficiently as possible.
DETAILED EQUIPMENT APPROVAL
STEP 01–ANALYSIS

As each file is different, we analyze every project in detail and determine the client's specific needs. If we find that foreign manufacturer or tailored equipment are needed or we need to change the systems by adding components, we will go out of our way to have the equipment requiring a certification approved.

This is the beginning of the complete approval process allowing the product installation in Canada and meeting the quality and safety standards in force.

STEP 02–QUOTE

To get one of the Canadian certification bodies' approval, we provide a quote detailing the equipment technical information or data sheets, the equipment materials, the workshop drawings, the design or modification estimates and the product installation.

STEP 03–DIAGRAMS

For the quote final step, our technical team creates the equipment and installation flow and wiring diagrams or adapts the original diagrams to needs and standards in place. Our diagrams meet all the Code du bâtiment and other Canadians' standards in place in the building natural gas heating industry.

STEP 04–FILE

We can then complete the final file that will be submitted to a certification body–CSA, Intertek or another one. This file mainly includes wiring and flow diagrams, the system sequence of operations, the purging time estimate and the system safety certification.

STEP 05–INSTALLATION

While waiting for the certification body's approval, we start designing and modifying the equipment, except for the mechanics part. The changes always respect the initial quote and standards in place, and we guarantee an optimal operation of the modified systems thanks a high level of quality and safety.

STEP 06–APPROVAL

In the end, once all modifications have been made, we submit the equipment to the certification body who will inspect it and wait for CSA's or Intertek's approval ensuring that the products are meeting standards. A certificate of compliance attesting the reliability of the equipment and its good use in Canada may then be given to you.